Find the Best Restaurants in Columbus, Ohio
Find Restaurants in Columbus
Columbus Restaurants Events
Board n Brunch
on Saturday, 10 Sep, 10:00 AM
at Griggs Reservoir Park
Join us for the LAST paddleboard event!
Cookin' with Kibby
on 5:00 PM
at Wings Support and Recovery
Families are invited to join Chef Kibby to learn how to prepare and enjoy a meal together. All ingredients and supplies are provided.
Viva Salsa @ Rude Dog
on Friday, 16 Sep, 9:00 PM
at Rude Dog Bar & Grill Polaris
Start the weekend off right with Viva Salsa! A lesson, the best salsa DJ in town and NO COVER CHARGE! It doesn't get better than that!
Annual Sundress & Hat Jazz Brunch
on Sunday, 18 Sep, 10:30 AM
at Jeffrey Mansion Carriage House
5th Sundress & Hat Jazz Brunch your host Jules Brice, Richard Randolph jazz sax, DJ Songbird, guest speaker, vendor, raffle, best hat prizes
Columbus Restaurants News & Articles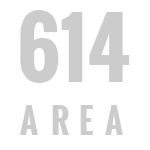 Best Mexican Restaurants in Columbus
Frequently Asked Questions