Find the Best Restaurants in Columbus, Ohio
Find Restaurants in Columbus
Columbus Restaurants Events
Village Maker Festival
on Saturday, 21 May, 12:00 PM
at The Walter & Marian English Center for Art & Community at Ce
Join us to honor our Village Maker Award winners and celebrate 85 years of Central Community House!
Vino & Vinyasa
on Sunday, 29 May, 10:00 AM
at Rockside Winery and Vineyards
Start your Memorial Day weekend off right with Yoga & Wine!
CLIQUE CØN 2021
on Saturday, 2 Jul, 12:00 PM
at Ohio Expo Center & State Fair
CLIQUE CON 2021 is a fan-powered event inspired by the community surrounding the incredible band 'TWENTY ONE PILOTS'.
1st Sunday Fundays
on Sunday, 3 Jul, 4:00 PM
at Maybury School Park
1st Sunday Fundays Every 1st Sunday @ Maybury Park June, July, August, September Register to participate
Columbus Restaurants News & Articles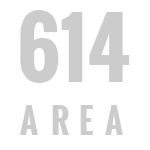 Best Mexican Restaurants in Columbus
Frequently Asked Questions