As both the capital and the largest city in Ohio, Columbus certainly has something to offer anyone. Columbus is known for having some of the best restaurants in the state, especially for Mexican food lovers. With a broad range of exquisite Mexican places to choose from, picking the best one can be challenging. As you read this article, you'll learn more about the best Mexican restaurants in Columbus and what makes them so appealing.
Cantina Laredo - With a broad selection of tacos, enchildadas, fajitas, and more, Cantina Laredo undoubtedly has meal options to satisfy any foodie. Some popular menu items that feature authentic Mexican food with a modern twist include the brisket taco, avocado and artichoke enchilada, carnitas with chiptole wine sauce, and more.
Fiesta Mariachi - Another one of the best places to eat for Mexican food in Columbus is Fiesta Mariachi. Here, guests can enjoy a plethora of heaping portions of authentic Mexican dishes like the Fiesta sampler, which offers quesadillas, chimicangas and taquitos, shrimp and poblano pepper dip, quesadilla supreme, and more.
Cuco's Taqueria - Cuco's Taqueria is another must-visit Mexican restaurant in Columbus. This eatery opens at 8 am each day and features an abundance of Mexican breakfast, lunch, and dinner specials like breakfast burritos with eggs and potatoes, huevos Rancheros, avocado omelette, mushroom tacos, veggie fajitas, and more.
Abuelos - Another one of the best places to eat for impeccable Mexican food is Abuelos. Abuelos is noted for their delicious tapas like jalapeño cheese fritters, mini chicken and spinach chimichangas, green chile cheese crisps, and more. Specials here include the tilapia Veracruz, salmon Santa Cruz, pork tenderloin with sweet chile glaze, and more.
Senor Antonio's - Another one of the best Mexican restaurants in Columbus, Ohio is Señor Antonio's. Here, guests can enjoy a wide range of salads, appetizers, and entrees like the fajita salad bowl, ceviche, burritos with chile verde, chimichanga with crab, tamales, and more. Señor Antonio's also has an impressive list of traditional Mexican desserts like sopapilla, flan, deep fried ice cream, cheesecake chimichanga, and more.
Comments
Related Posts in Columbus Restaurants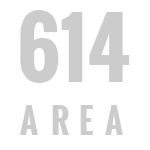 Best Mexican Restaurants in Columbus